Dr. Janice Perlman
Founder & President
Dr. Perlman is a research scholar, author, speaker and consultant. Her most recent book, Favela: Four Decades of Living on the Edge in Rio de Janeiro (OUP, 2010), traces the life histories of hundreds of urban migrants and their families over four generations. It is a follow-up to her seminal book, The Myth of Marginality (UC Press, 1976) that contested prevailing stereotypes about migrants and shantytowns and discredited the policies of eradication by favela removal.
She is the founder and President of The Mega-Cities Project; a global non-profit designed to "shorten the lag time between ideas and implementation in urban problem solving". For her work and publications she has won a Guggenheim, the C Wright Mills Award, the Chester Rapkin Award, two publishers' PROSE Awards and a Global Citizens Award.
She was a tenured Professor of City and Regional Planning at the University of California, Berkeley and has since taught at NYU, Trinity College and several Brazilian Universities. She was Director of Strategic Planning for the NYC Partnership; Director of Science, Technology and Public Policy at the New York Academy of Sciences; and Coordinator of the Neighborhood Task Force of the National Urban Policy. Her BA is in Anthropology from Cornell and her PhD is in Political Science and Urban Studies from MIT.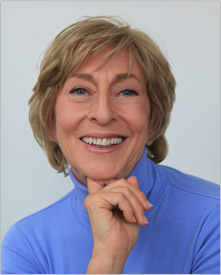 James E. Hyman – Chairman
Janice Perlman – President and Founder
Brian English – Secretary, English and Associates
Carla Zorzanelli – Treasurer, Project Manager and Consultant
Peggy Dulany – Synergos Institute, Founder and President
Jacques d'Amboise – National Dance Institute, Founder and President
Larry Susskind – Prof, MIT Dept of Urban Studies & Planning; Consensus Building Institute
Michael Donovan – Inter-American Development Bank- Cities Cluster Director
Michael Davidson – Board Coach, legal advisor
Leonard Unger – CPA
John C. Whitehead
Elisabeth Luce Moore
George Bugliarello
David Ramage
Sarah Timpson
Edward B. Keller
Anthony Knerr
Hans Spiegel

Janet Abu-Lughod
Milton Little
David Ford
Peter K. Scaturro
Ann Robinson
Edward Cabot
John Sanderson
Robert Meister
Janice Perlman
Michael Washburn
George and Carol Walters
Elwood Hopkins
Bill Drayton

Michael Northrup
Virginia Day
Alan Altshuler
Ignacy Sachs
Jorge Wilheim

MCP CITY COORDINATORS 

Bangkok: Orapin Sopchokchai – TDRI
Beijing: Liu Xiao Shi – National Architects Association
Bombay (Mumbai): Rahul Mehotra; H.C Kopardekar, Sheha Palnitkar – AIILSG
Buenos Aires: Jorge Hardoy, Pablo Gutman, Suzanna Finquelavitch – CEUR
Cairo: Mounir Neamatalla – EQI; Nemat Guenana – APE
Calcutta (Kolkata): Raj Kapoor – Times of India; Jai Sen – Unnayan
Delhi: Om Prakash Mathur, Dinsh Mehta, Pratibha Mehta – NIUA
Jakarta: Darrundono – KIP; Ahmad Rofi'ie; Adi Sassono
Karachi: Arif Hasan; Ahmad Kausar
Lagos: A.G.Onibukun – CASSAD
London: Susanne MacGregor – Middlesex University, David Hutchinson – LRC
Los Angeles: Eugene Grigsby – UCLA; Felicia Marcus
Manila: Me'An Igncio, Ateneo University – PPLSSA
Mexico City: Henrique Ortiz – OPCION, HIC
Moscow: Gennedy Alferenko – Foundation for Social Innovations
New York: Michael Clark – Citizens' Committee for New York
Paris: Remy Prud'homme – University of Paris and L'OEIL
Rio de Janeiro: Marlene Fernandes – IBAM
São Paulo: Jorge Wilheim – EMPLASA; Pedro Jacobi – USP
Tokyo: Masao Yoshimura, Yoshiharu Izaki – STBRI
GLOBAL ADVISORY BOARD FORMER & CURRENT

Fred Berger
Tom Bradley
Ellen Brennan
Yves Cabannes
Manuel Camacho-Solis
Tim Campbell
Fernando Henrique Cardoso
Manuel Castells
Claudius Ceccon
Shabbir Cheema
Michael Cohen
Roberto Eibenshutz
Mila Freire
Herbert Girardet
Peter Hall
Shunsuke Iwasaki
Elizabeth Jelin
Ashok Khosla
Peter Kimm
Israel Klabin
Jaime Lerner
Akin Magagunje
Ingrid Munroe
John Naisbitt

Lisa Peattie
Mary Racelis
Arcot Ramachandran
Ignacy Sachs
Wolfgang Sachs
Emil Salim
Charles Schumer
K.C. Sivaramakrishnan
Sergei Stankevich
Lawrence Susskind
Phaichitr Uathavikul
Tadashi Yamamoto