The Mega-Cities Projects congratulates HIC on this timely and important Campaign which it will launch at HIC's General Assembly (open online) on October 10. To participate click here.
Habitat International Coalition (HIC) and the Global Platform for the Right to the City (GPR2C) are launching a coordinated effort to "promote and protect the Human Rights defenders and to call on governments to safeguard and stop attacks and stigmatization for those who fight for housing and human rights."
MCP has close "family" ties to HIC as it was born about the same time as we were and its first Executive Director, Enrique Ortiz, was our Mexico City Coordinator.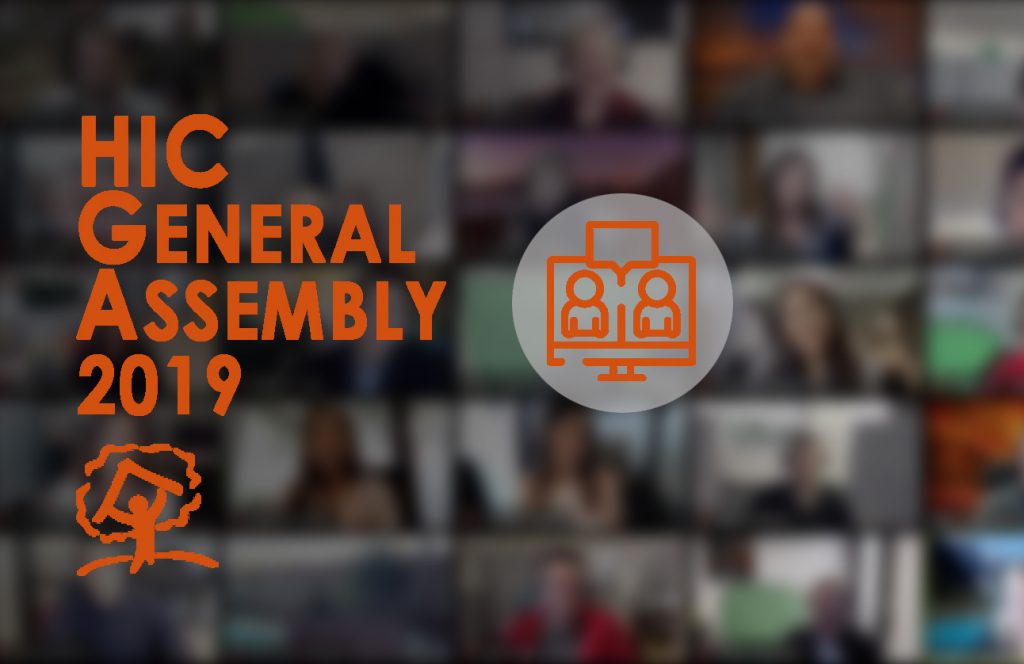 Logo of the 2019 HIC General Assembly