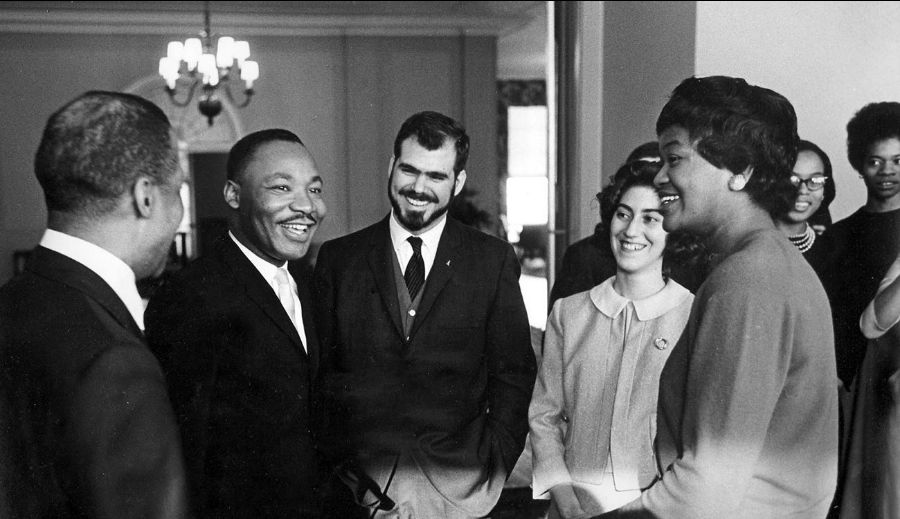 On October 27, 1961, Martin Luther King Jr., the chairman of the Southern Christian Leadership Conference (SCLC) and pastor of Atlanta's Ebenezer Baptist Church, arrived at Columbia University to give a speech.
His Columbia talk was part of a series of fundraisers sponsored by The Owl, the weekly newspaper of the School of General Studies. The Owl had hosted performances by folk singers and comedians to benefit the SCLC and help students in the South who were being jailed for taking part in sit-ins. The shows had gone so well that an SCLC leader in Harlem approached Owl editor Wally Wood (GS'88) and told him that if he could put together a large event, Dr. King would come to Columbia.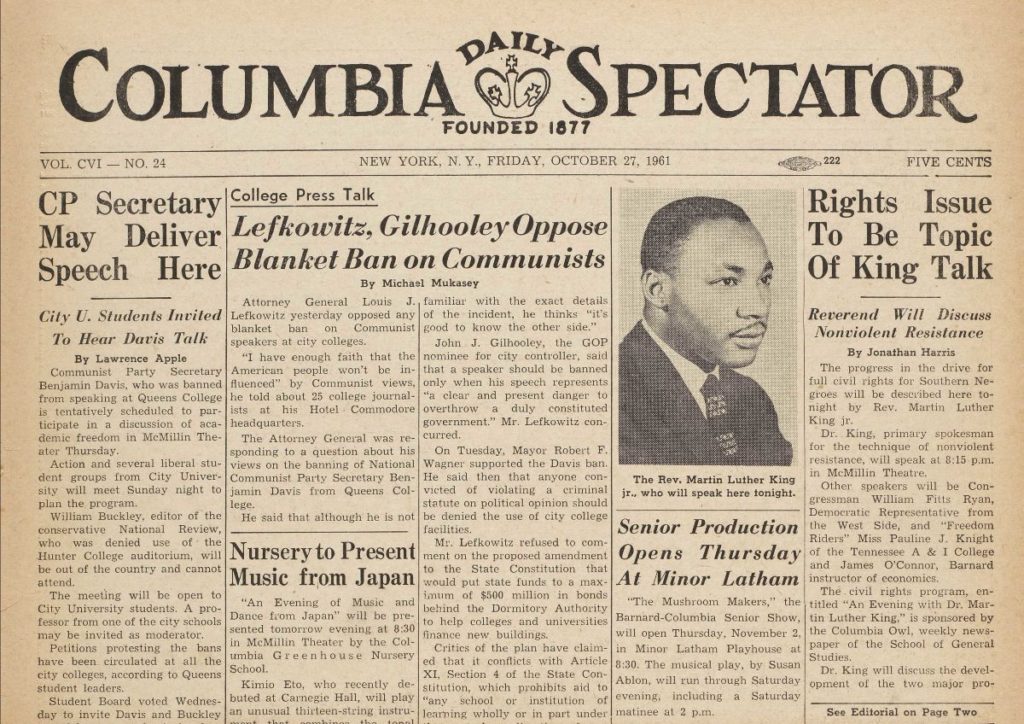 In their latest feature, Columbia Magazine documents how both King's 1961 visit to the Columbia campus and 1967 speech at Riverside Church inspired the Columbia community to take action against injustice.
"These are the times for real choices, not false ones. We are at the moment when our lives must be placed on the line if our nation is to survive its own folly. Every man of humane convictions must decide on the protest that best suits his convictions, but we all must protest." — Dr. King, Riverside Church, 1967