Janice Perlman who conceived of MCP and serves as President, was in Rio de Janeiro for the month of February, updating her 50-year research in the favelas Cariocas.   Her current interest is on grassroots youth initiatives that signal both hope and defiance, despite the difficult macro political and economic context.   This emerged from a 3-year study on the impact of the mega-events on public policies dealing with informal communities.
On Saturday Feb. 23, she went to talk with Gizele Martins, a community correspondent and human rights leader from the Complexo da Maré.  Gizele was one of six Emerging Leaders worldwide to receive MCP Awards at Habitat III in Quito in 2016. Gizele has a university degree from PUC-Rio and a masters from UERJ and is part of the Youth Movement which created Nos Por Nos, a cellphone app to report police abuses in favelas.
Photos show Janice and Gizele in the community plaza, in front of the mural, the children's library, a theater rehearsal space and the first favela museum in Rio.  They were the ones who showed other communities how to do video interviews with the elders and re-capture pride in their own history through local museums.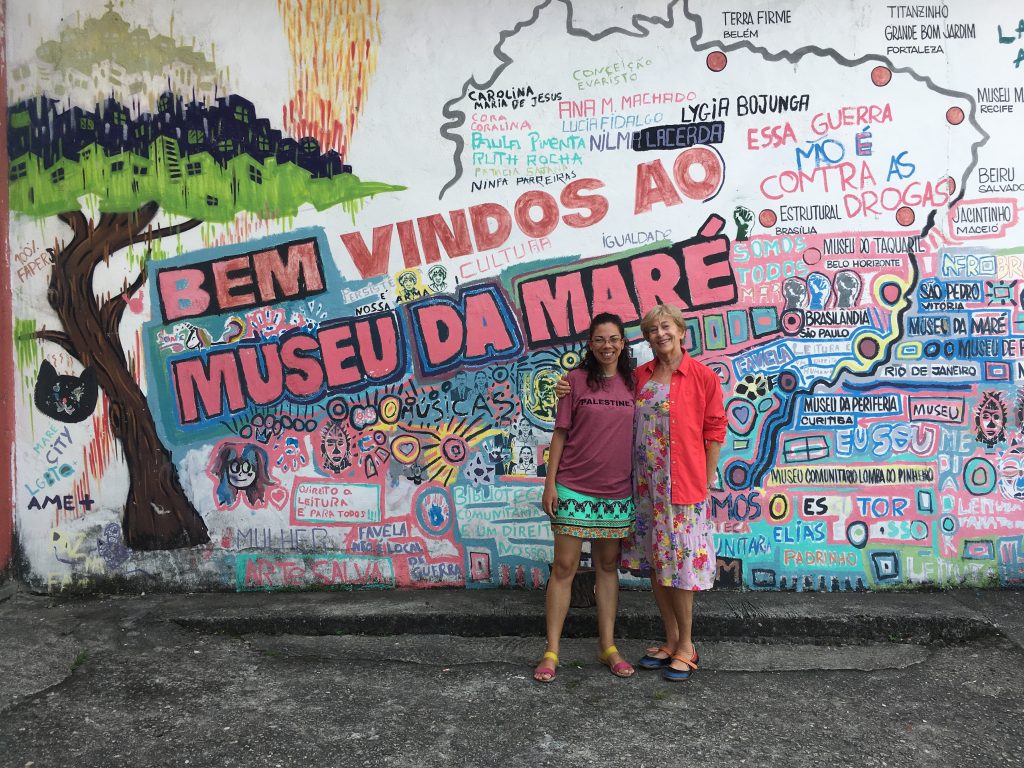 Gizele (left) and Janice (right)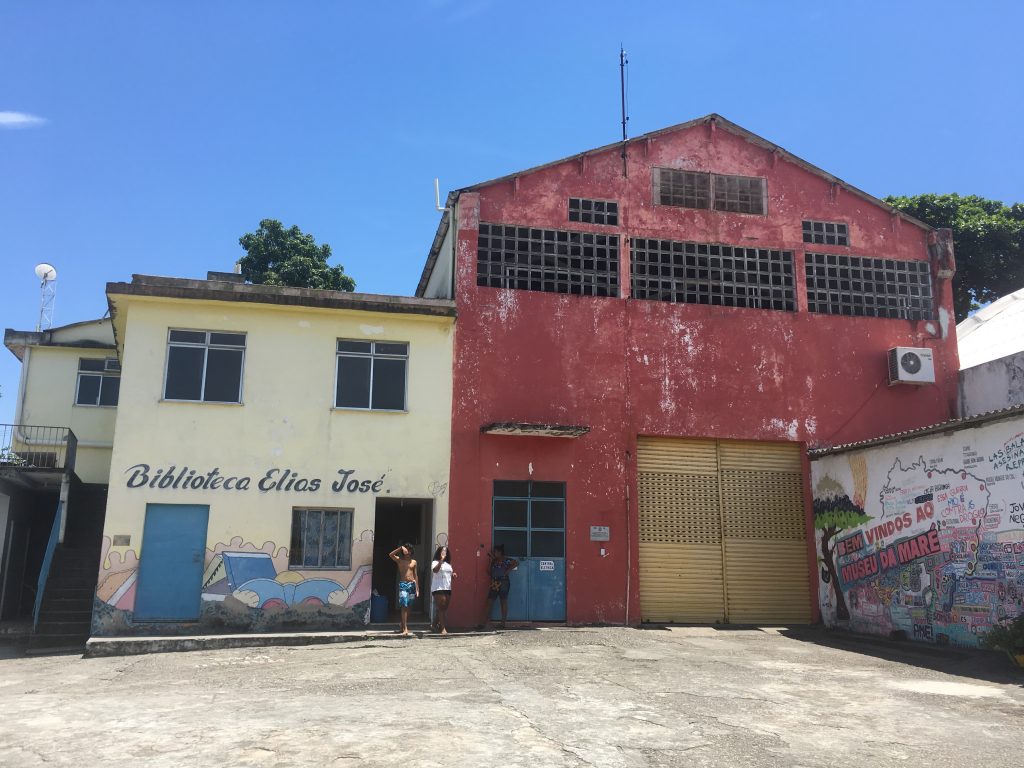 Cultural facilities in Maré