Janice Perlman, president of the Mega-Cities Project, was one of the speakers in the panel "Juxtaposing Latin American Urban Practices," held on March 28 at the Columbia Graduate School of Architecture, Planning and Preservation (GSAPP). Dr. Perlman joined Anna Dietzsch and Benjamin Cadena in a discussion about the ways different professions approach and can contribute to the Latin American city. Anna Puigjaner moderated the panel.
Perlman talked about her 50 years of research in the favelas of Rio de Janeiro, as well as about her work at the Mega-Cities Project. Anna Dietzsch, who is an Adjunct Associate Professor at GSAPP, spoke about urbanization in the Brazilian Amazon. Benjamin Cadena, who teaches as an Adjunct Assistant Professor also at GSAPP, talked about one of his architectural projects in Bogota, Colombia. The moderator, Anna Puigjaner, is an Associate Professor at GSAPP.
The panelists talked about negative images of favelas being exacerbated by drug-related violence —despite the reality that the vast majority of residents are not involved, Dietzsch talked about her earlier work in Rocinha and the paradox of favelas being both stigmatized and romanticized.
The panel was organized by Latin GSAPP, which is the school's association of Latin American students. The event was standing room only. Future panels will be organized around other themes—stay tuned!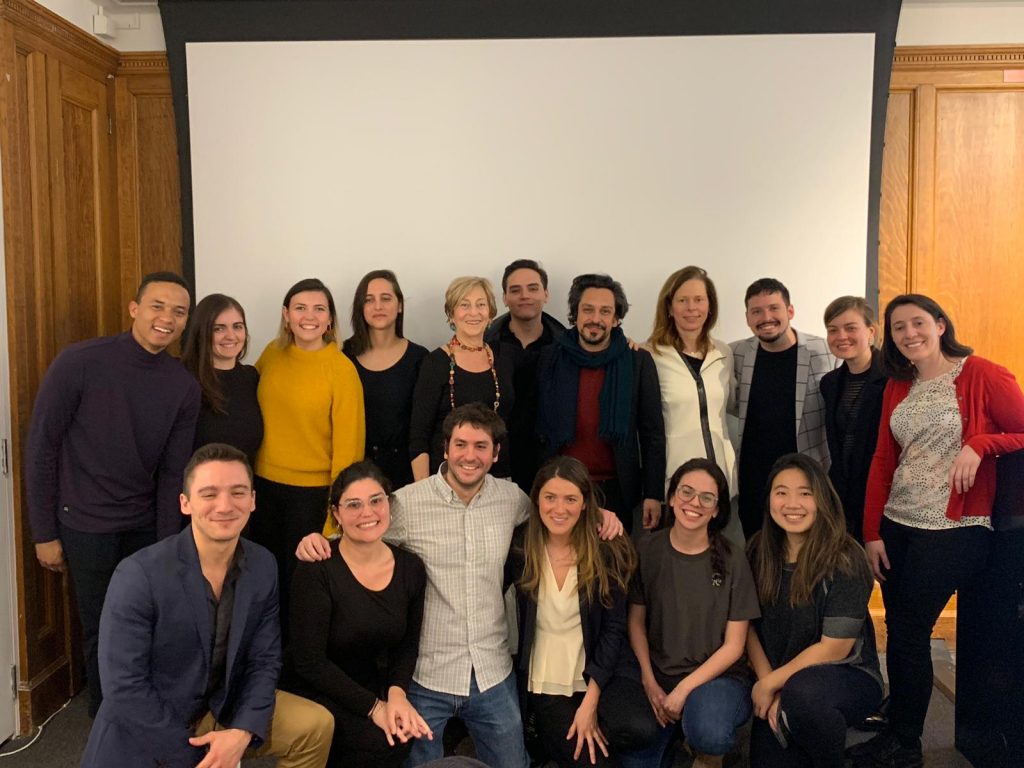 The panelists and the Latin GSAPP team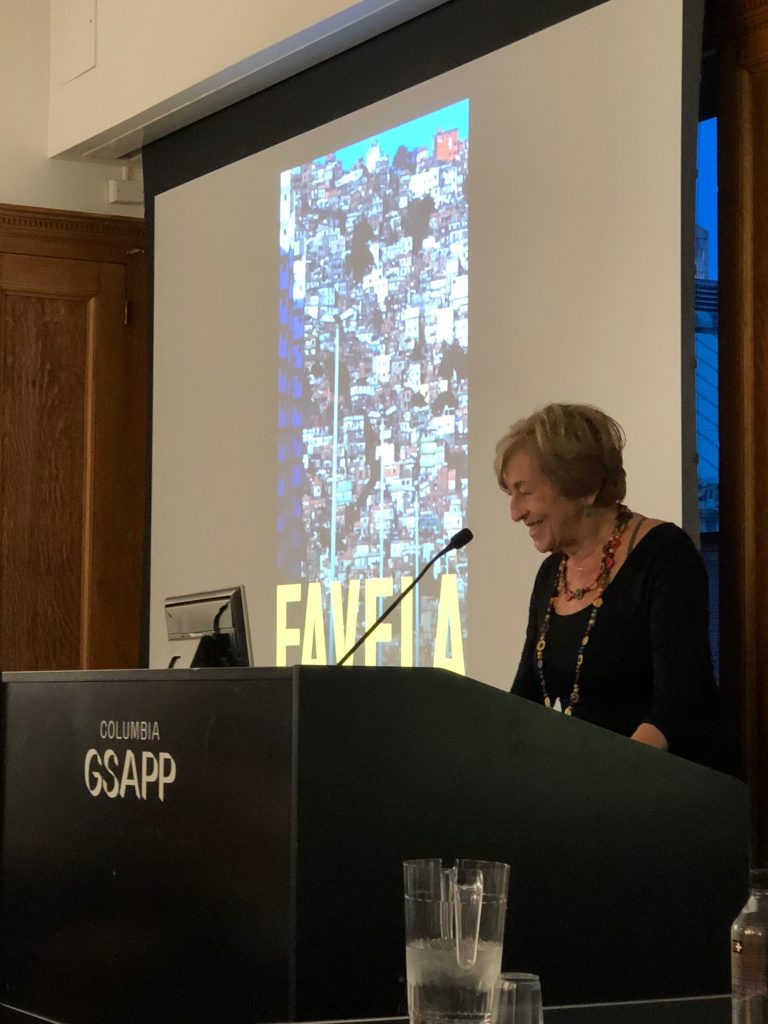 Dr. Perlman giving her talk on Urban Informality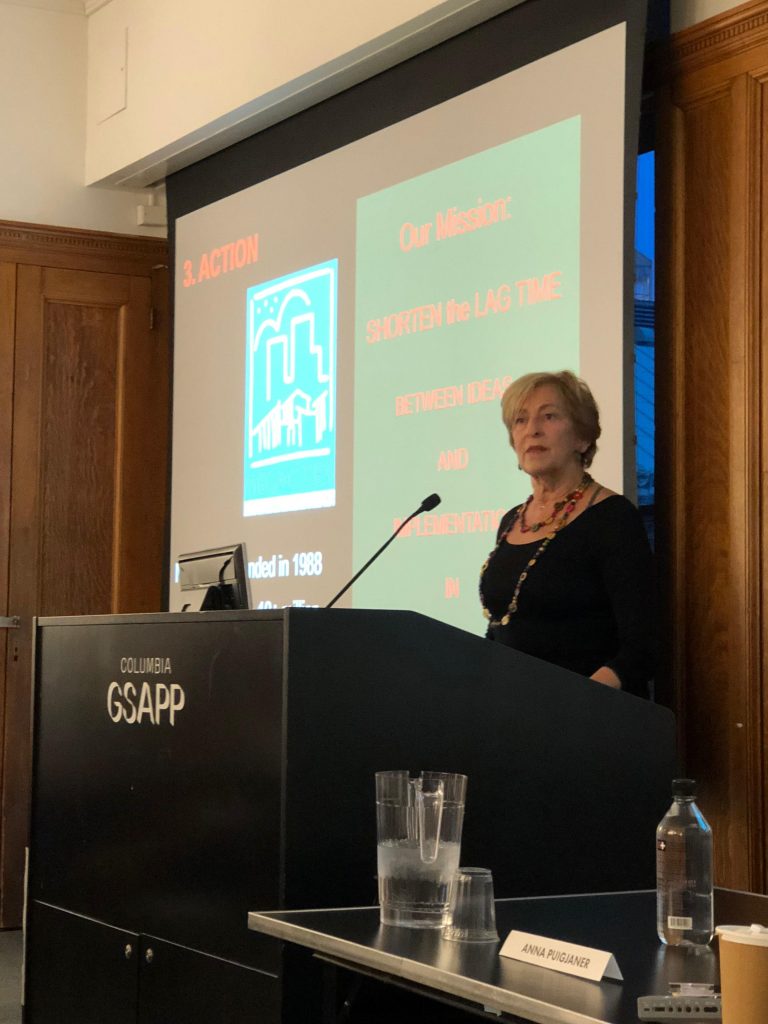 Dr. Perlman also talked about MCP and MC2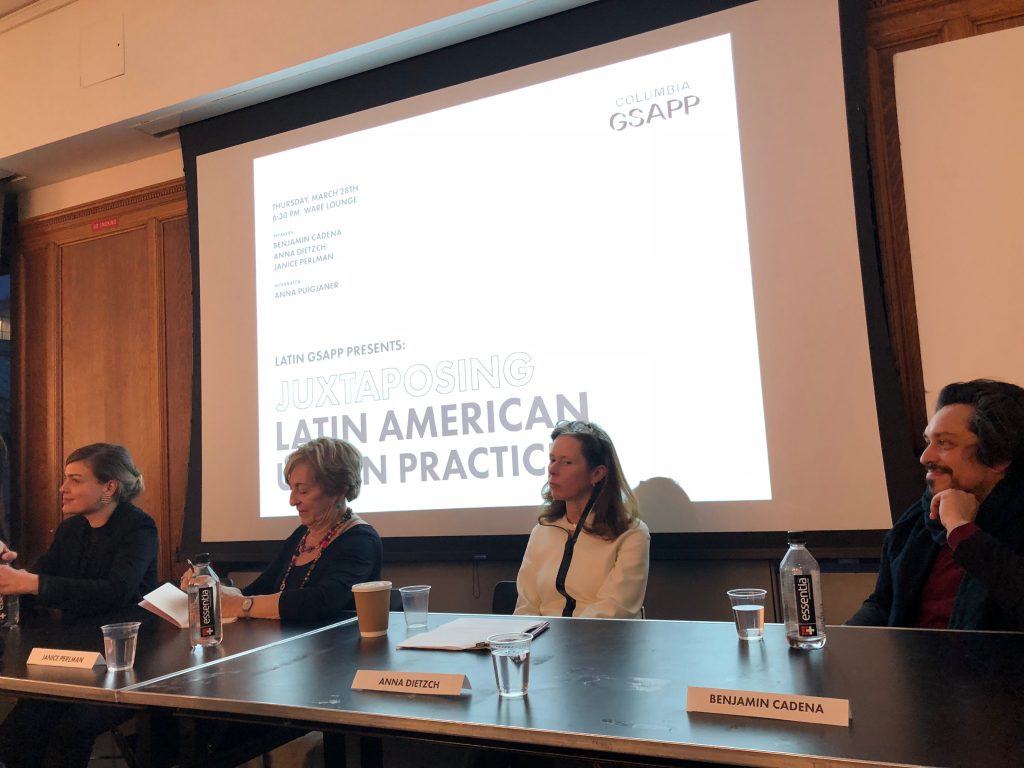 From left to right: Anna Puigjaner, Janice Perlman, Anna Dietzsch, and Benjamin Cadena